Emmanuel P
June 8, 2011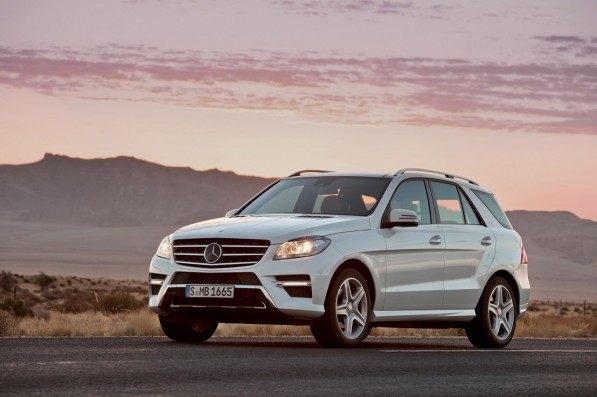 Mercedes is launching the updated 2012 M-Class in the fall and when it is presented in the flesh, would-be buyers will see smoothed-out exterior lines and a plush interior featuring a COMMAND infotainment system with Internet access. But the changes are not limited to aesthetics or electronics improvements as the updated M-Class will be offered with a self-leveling Airmatic suspension and an On & Offroad drivetrain package that gives the driver six transmission modes. 4Matic all-wheel drive is standard, mated to a 7-speed automatic transmission.
Diesel engine choices for the updated M-Class are a 2.1-liter, 4-cylinder for the ML250 and a 3-liter V6 for the ML350 Bluetec, which give out 204 and 258 horsepower respectively. A direct-injection 3.5-liter gasoline V6 in the ML350 BlueEfficiency gives the highest output, for now, at 306 horsepower. AMG and Hybrid models are rumored to be in the pipeline and this is not wishful thinking as Mercedes has these powertrain variants for its other model lines.
Depending on the model, Mercedes will be offering the M-Class with wheel diameters ranging from 17 to 21 inches.