Clarissa
June 16, 2011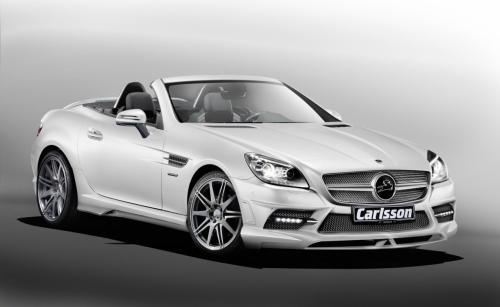 German tuning company, Carlsson enhances the 2012 Mercedes Benz. The kit simply called the" Carlsson 2012 SLK"  includes a rear apron and front spoiler, a pair of side sills, stainless grille and sport system of the same material.
The interior kit includes seats, panel upholstery and headrest. Meanwhile the engine attached is the new CGI engines which increases the performance to up to 40HP from the original one. The upgrade also has a 30mm lower suspension and custom 18-inch wheels.
The complete upgrade for the 2012 Mercedes SLK costs € 1,190 to € 1,690.