Emmanuel P
June 16, 2011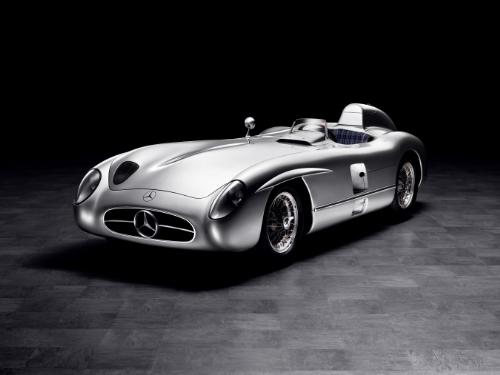 Starting now until September 2011, US-based enthusiasts will get to see 16 of the rarest cars produced from the 1930s to the mid 60s. Holding court at the Portland Art Museum will be Mercedes' 1937 Mercedes-Benz 540K Special Roadster and the very rare 1955 Mercedes-Benz 300 SLR, as only three were ever built.
The 1955 300 SLR is one of the most iconic sports racing cars ever built and is widely accepted as being one of the most beautiful. Winner of the 1955 Mille Miglia race, the SLR featured a body fabricated from magnesium sheets and was powered by an 8-cylinder powerplant from a Grand Prix race car. This particular car is loaned through courtesy of the Mercedes-Benz Classic Museum in Stuttgart, Germany.
Even though the Mercedes-Benz Classic Museum displays 160 vehicles, the museum boasts of a collection of more than 850, stored in various buildings in and around Stuttgart. Mercedes-Benz's Classic Center in Irvine, California has also provide US enthusiasts and collectors access to restoration, appraisal and vehicle acquisition since 2006 for cars with a 20-year or older vintage.