Kharl Prado
June 26, 2011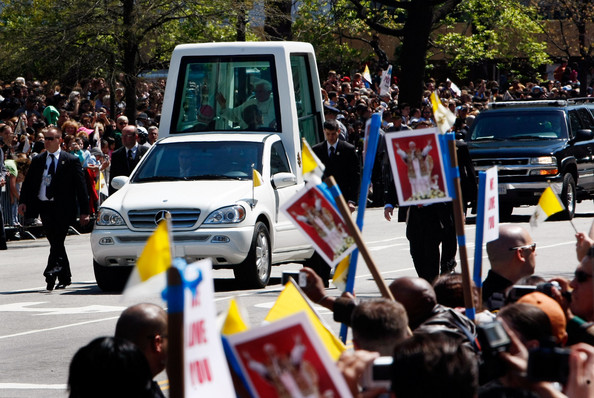 While Pope Benedict XVI has yet to approach the level of popularity that his predecessor had, he's already miles ahead of any before him when it comes to gearing up with green tech. Take, for instance, the new hybrid Popemobile that's currently being developed by Mercedes-Benz.
As stated by sources, what the Pope really had in mind was a fully electric vehicle. However, there are other things to be considered as well—one of the most important of which is the Pope's own safety. An EV simply may not be enough to take the Pope to safety during an emergency, so they decided on the next best thing: a hybrid that's powered by both an electric motor running on a lithium-ion battery during the low-speed parade travel and a petrol engine for situations that demand a bit more power.
Mercedes-Benz could not comment on the specifics of this all-new, greener Popemobile because of obvious security reasons. However, some sources say that the car will be based on Merc's own M-Class line. Also, expect it to feature the standard security set in the current automobile, including bullet-proof plexiglass and armor plating.
The new Popemobile will likely be ready by year's end, at best. Too bad the Pope can't use his new set of wheels when he makes his homecoming sometime in late September.