Clarissa
June 29, 2011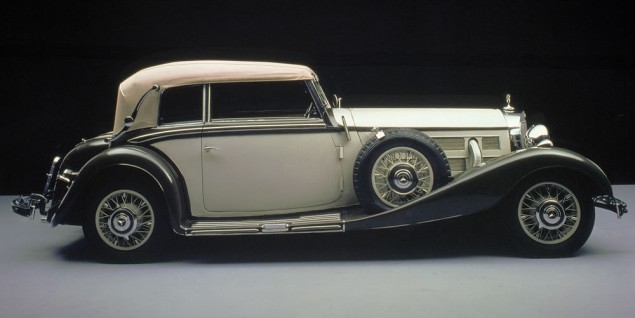 On July 1-3, the Goodwood Festival of Speed will take place, in which Mercedes-Benz will celebrate and showcase its history with the exhibition titled "125! years inventor of the automobile".
The exhibition, "125! years inventor of automobile" will trace back its history for the first Benz Patent Motor Car in 1886. Some of the cars that will be showcased are Mercedes-Benz 500 K Cabriolet B (1936), Mercedes-Benz 280 SL Roadster (1960s), Mercedes-Benz 450 SEL 6.9 (1975), Mercedes Simplex 40 hp (1902) and the Mercedes-Benz SLS AMG Coupé.
Mercedes-Benz will also have racing cars running the hillclimb circuit. The line-up will include the W-165 Silver Arrow (Tripoli GP 1939), 190 2.5 16V EVO II (DTM 1990) and 300 SL (Le Mans 1952). For the newer models, the would-be FIA GT3 race car, Mercedes-Benz SLS AMG GT3 will join the climb. The vehicles will be driven by Paul Stewart, Bernd Schneider, Sir John Surtees and Klaus Ludwig as festival tradition of having high-profile race drivers take the wheel, will be followed.