Emmanuel P
June 23, 2011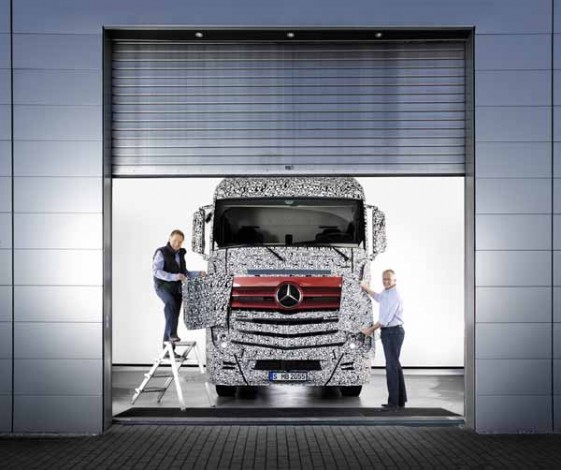 Its predecessor won an International Truck of the Year award, so with this laurel firmly in the back of the minds of Mercedes' truck designers, the Actros is being launched within the second half of this year.
A primary feature of the Mercedes-Benz Actros trucks will be their BlueEFFICIENCY powerplants, which promise significant fuel savings combined with low emissions. For truck operators, this translates into more profitability. The Actros engines are brand-new, with four different outputs ranging from 310 kW to 375 kw. To achieve their significantly improved efficiencies, these engines are equipped with advanced technologies like X-Pulse injection systems, exhaust gas recirculation, exhaust after-treatment using BlueTec diesel technology and a particulate filter.
As befits the Mercedes name, the new Actros trucks feature a degree of comfort and functionality more often found in a sedan than a truck. The exterior cab design also features aerodynamic refinements, innovative lighting designs and packaging that make the Actros series a partner as much as tool for the truck driver.
Typically of Mercedes, the Actros trucks have been developed over seven years in all types of environments, from the heat of the Sierra Nevada to the tundras of the Arctic.