Emmanuel P
June 5, 2011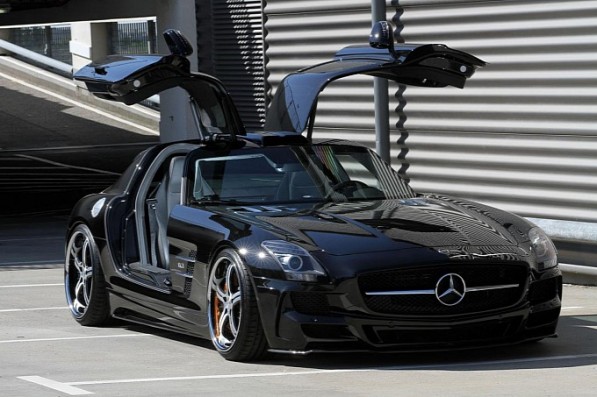 The SLS AMG continues to show itself to be the tuner's favorite car as MEC Design has come out with a package for the Mercedes supercar that modifies the body for a more aggressive appearance, as well as a stainless steel exhaust mod to back up the look.
The body kit consists of a front lip spoiler, a rear bumper with 3 diffuser options, side skirts, trunklid spoiler, 2-piece window spoiler and a roof air scoop. All these components are available in a carbon fiber look, and the front bumper and side skirts are available with LED lighting. For the interior, MEC Design installed a sports steering wheel with Alcantara and carbon trim, custom floor mats and a trunk finished in Alcantara.
MEC Design finished up the package with the addition of 20-inch front and 21-inch rear wheels which replace the OEM set. A hydraulic suspension enables the driver to raise the car 30 mm or lower it 70 mm when the road surface allows.