Emmanuel P
June 20, 2011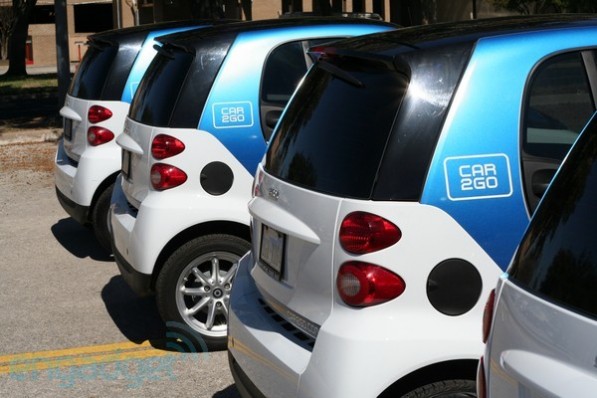 If everything goes as scheduled, June 18 will have marked the day 225 smart car2go cars were made available in Vancouver, British Columbia.
The innovative service has no reservations or time limits and members can make one-way trips without worrying about returning cars to a certain point. 2,000 people in Vancouver have already registered and the free membership registration has been extended to July 3 to accommodate the overwhelming response to the program. Vancouver residents can register at www.car2govancouver.com, or in person at the car2go office at 45 Water Street in Gastown.
Members can rent a car2go as needed, or they can reserve one 24 hours in advance. Using a smartphone app or through the Internet, available car2go vehicles can be located and can be driven as long as needed. Ending the rental is done by simply leaving the vehicle at any permitted parking spots within the operating area or at specially marked car2go parking spaces. Rental rates are by the minute, with discounted rates for hourly and daily use. Rates include fuel, parking, mileage, insurance, maintenance and GPS navigation.
At this point, the car2go network has more than 40,000 members and 1,000 smart vehicles. Expect the service to expand in North American and Europe in the immediate future.