Clarissa
June 11, 2011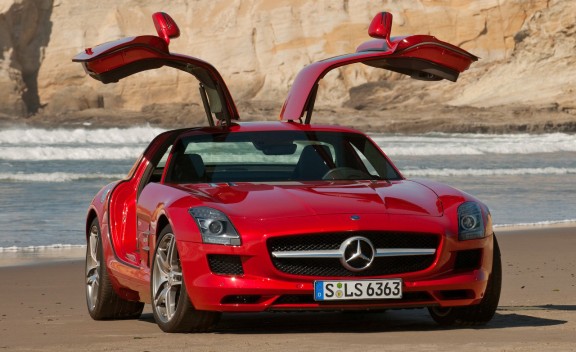 There has been reports going around in the automotive industry, Mercedes-Benz is working on a new car which will be a baby SLS coupe.
A report from German auto magazine, Auto Bild says that a fighter using a twin-turbo V6 will be launched by the company, this car will rival the Porsche 911 but with a better edge. Aside from the twin-turbo engine, it will be in various tunes from 350HP to 500HP. Unfortunately, this car will not have the same gullwing doors as its larger counterpart because Mercedes-Benz plan to sell it at a lower price, the 350HP model to be sold at €100,000.
There's still no confirmed date of launch but reports say that it depends on what's the situation. If Mercedes build it as a replacement, it will be launched in 2016 but if it will be based on the SLS, it will be released earlier, which is anticipated on 2014.
Photo from: Mercedes-Benz.