Kharl Prado
May 16, 2011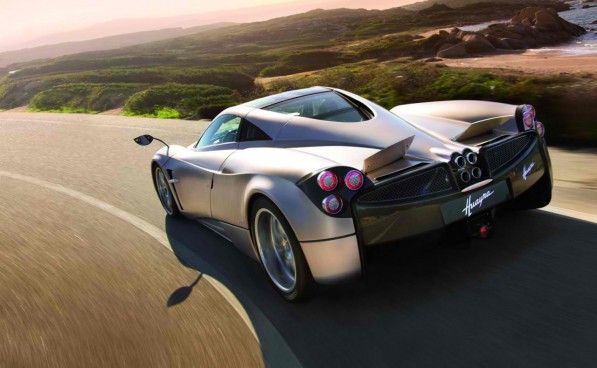 It's no mystery that Pagani not only belongs to its namesake which is based in Modena. It also exists under Mercedes-Benz's AMG brand. AMG controls a big chunk of the development and manufacturing of Pagani engines while the guys in Modena are in charge of pretty much everything else.
Now, in the case of the all-new Pagani Huayra, you might be trigger-happy into letting your opinions shoot out about its disappointing aesthetics. Although those who have seen the Huayra up close may beg to differ as to its visual appeal. Still, there simply is no question as to the quality of the engine that drives the Huayra. As with anything that leaves AMG's plant in Affalterbach, nothing comes close to German engineering at its finest. And that is what this video of the Huayra is all about.
Of course, you don't have to take our word for it. You simply have to amp up the volume and put on those high-quality earphones for full effect. The generous boys at Marchettino have sent out our friends at Autoblog their latest clip of Italy's finest punching the throttle. This footage comes straight from the Adria International Raceway, one of eight circuits in Italy that are certified by FIA. The great thing about this clip is that the camera was attached right next to the engine at the rear, so you'll hear the AMG engine at full blast. Check it out guys.
Video: Pagani Huayra tearing through Adria International Raceway
Source: Autoblog