Kharl Prado
May 22, 2011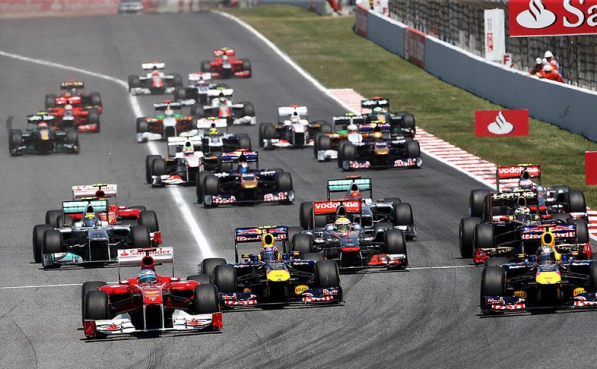 Another race, a familiar result—Red Bull's Sebastian Vettel keeps winning, and he did the same at the 2011 Spanish Grand Prix. Vettel held off a furious challenge from McLaren-Mercedes' Lewis Hamilton to claim the top spot, while Jenson Button grabbed third place. Meanwhile, the Mercedes GP drivers took consecutive places with Michael Schumacher having an impressive outing at sixth and Nico Rosberg getting seventh.
Schumacher, starting at tenth position on his 272nd grand prix, was able to finish strong to take the sixth spot. This was a good way of silencing critics who were questioning whether the 42-year-old driver was still fit to compete. Incidentally, Schumacher is the sole active F1 driver that had been at the inaugural Spanish GP held at the Circuit de Catalunya back in 1991. He's won this GP six times over his famed F1 career. Mercedes GP teammate Rosberg, on the other hand, was able to hold his starting position of seventh.
With the win, Vettel further solidified his lead on the drivers standings. His 118 points opened up a 41-point lead over second-placer Hamilton. Heidfeld is sixth among drivers at 26 points, while Schumi is tenth with 14 points so far.
Sometime after the race ended, stewards announced that Hamilton, Button, Webber, and Toro Rosso's Jaime Alguersuari will be investigated for not slowing during a yellow flag situation. The McLarens were already given reprimands.