Emmanuel P
May 28, 2011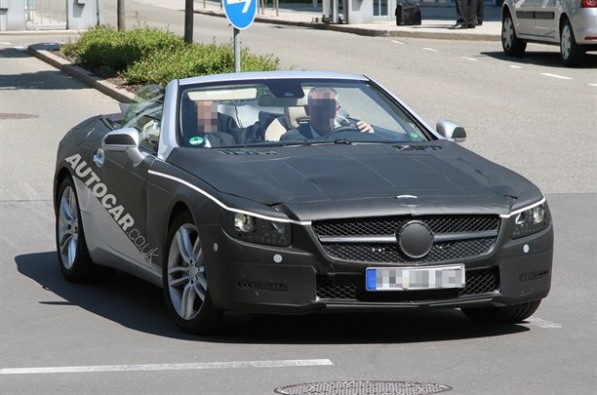 Code-name the R231, Mercedes-Benz's new SL has been reengineered from the ground up, mainly as part of a program to drastically reduce the sports car's weight, and as an initial foray into a company-wide thrust to produce improved but lighter-weight models. The most radical departure from the current SL's manufacturing process is replacing the high-strength steel body structure with that of aluminum. Using this lighter material and the improved processes afforded by aluminum, the upcoming SL and its variants reportedly weigh 200 kilograms lighter. This significant improvement in body weight does not incur any penalties in terms of added features, equipment and safety levels.
Hints of the car's new styling are reflective of the lines introduced with the new SLK, although the new SL will basically retain the dimensions of the current model. Like the new SLK, Mercedes will also offer the optional Magic Sky Control introduced in the SLK. Engine range will start with a 300 horsepower V6 up to a biturbo V8 producing 430 horsepower. It is safe to expect an AMG variant some time after the launch of the SL, which is due next year.
Instead of Bremen, the new SL will be assembled at Mercedes' main factory in Sindelfingen. This dovetails with the company's move to upgrade Sindelfingen's facilities to produce the majority of the company's aluminum-based models.