Kharl Prado
May 6, 2011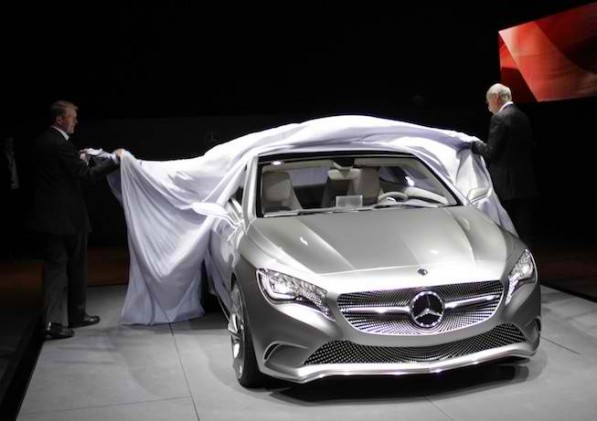 Guest reporter Alex Kahl over at Mercedes-Benz Reporter recently wrote about his experience going face to face with the Concept A-Class at the Shanghai motor show. Filling in for Matthew who was at New York at that time, Alex sets out to find out more about the Concept A-Class' unique onboard command system.
Present during the ceremonies was Daimler AG CEO Dr. Zetsche himself to unveil the concept car. Alex was fortunate enough to be in the right place at the right time. He was able to ride aboard the Concept A-Class, unlike Matthew who had to stare at a mockup down in New York. Explaining to Alex the COMAND entertainment system was Mercedes-Benz R&D North America CEO Johann Jungwirth, aka JJ.
Alex was one lucky guy, having his conversation with JJ caught on video. He was even able to catch Christoph Horn to do a half-hour interview on video. Horn answers 35 questions about the Concept A-Class and the company in general, which we will post as soon as Alex sends it over to us.
Finally, Alex came across David Banner. He's the guy who writes, produces and performs in the official "BENZ" music video which also features appearances by Daley and Estelle. Some guys have all the luck. Oh well, at least we get to watch his videos. Yes, you too folks. Check them all out here.
Source: Mercedes-Benz Reporter