Kharl Prado
May 22, 2011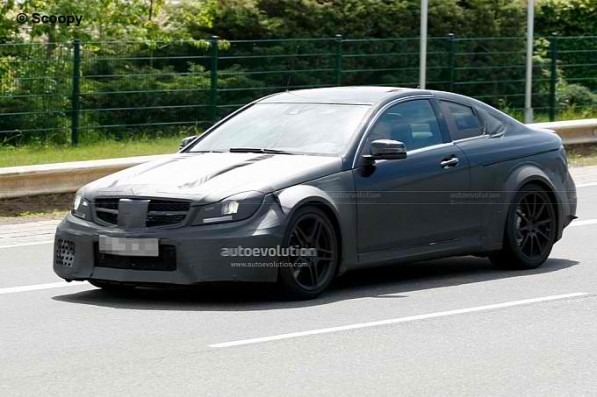 Have you seen what Mercedes-Benz's AMG guys are up to in their workshop? It's their own personalized version of the Skunk Workz – a whole new AMG rendition of the up and coming C63 AMG Coupe Black Series. True to its name, this baby has got a little too much of the dark side, unlike most AMG renditions which are basically modern day Silver Arrows. Its mere stance appears to be begging for trouble from the authorities. Lord forbid
Just looking at these spy images might send tingles down your spine. Yes, it's a mean looking Merc with power to boot. Its 6.2-liter engine has been modified to churn out 510 horsepower as compared to 457 horsepower in base form. Torque figures are an unknown right now, but with V8's, you all know how it is. And yes, it'll be frigging loud.
Right now, reports say that this mare is being tested in Mercedes-Benz's base country Germany. You can expect that it'll be prancing around with a lot of carbon fiber components. That'll make it a lot easier for the suspension, once you're going bonkers with the throttle around corners. With the money you'll spend to buy it, there comes a promissory lifetime's supply of adrenaline and testosterone highs.
In case you're curious, there are reports that say a saloon version will be developed as well. So stay tuned.
Source: Auto Evolution