Kharl Prado
May 21, 2011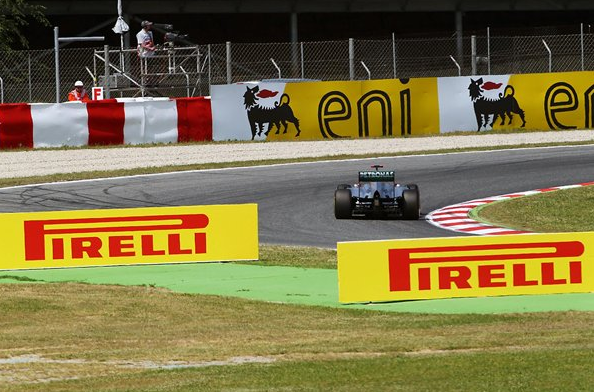 Mercedes GP has two drivers in the top 10 at the Spanish Grand Prix, with Nico Rosberg placing seventh in qualifying and Schumacher finishing at tenth despite not running his MGP W02 in Q3.
Rosberg (1:22:599 in Q3) had 1:22:569 in Q2 but couldn't improve his performance to get ahead. Meanwhile, Schumi decided not to go for a run in Q3 in order to save on soft tires, which meant he had to be out on the hard tires for the final 10-minute qualifying period.
At the pole to start the GP are the two Red Bull Racing cars, as Mark Webber snatched pole from teammate Sebastian Vettel with a time of 1:20:981 for Webber and 1:21:181 for Vettel.
McLaren-Mercedes had a great showing in qualfying as well, with Lewis Hamilton ending up at position 3 on the grid with 1:21:961 in Q3. Ferrari's Fernando Alonso and McLaren teammate Jenson Button are at fourth and fifth spot, respectively.
To recap, McLaren-Mercedes currently trails Red Bull Racing in the constructors standings, 43 points behind at 105. Mercedes GP, on the other hand, is still a long ways off at fifth with a measly 26 points so far in the young 2011 season. Nico Rosberg has 20 points at ninth place in the drivers standings, and Schumi's 6 points is good for eleventh place. We'll update you on the race results as the Gran Premio de España Santander at Spain's Circuit de Catalunya kicks off and finishes in several hours.