Emmanuel P
May 26, 2011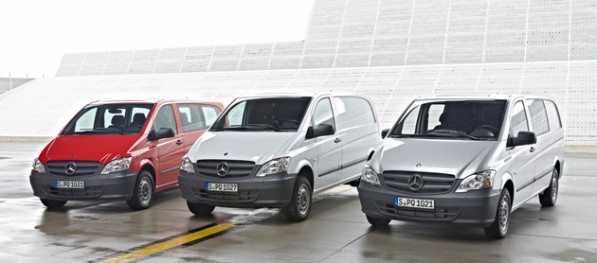 Because of the Sprinter van's sales performance in North America, Mercedes-Benz is looking at the market for introducing a smaller van that will complement its full-sized cargo and people mover.
The Vito has been Mercedes staple van in other worldwide markets, being marketed since 1996. It is available with different engine configurations, and has been tested recently with an all-electric powertrain, the E-Cell in Mercedes parlance.
Internal configurations for the Vito include both cargo and passenger-carrying  layouts, with the total capacity being dependent on the dimensions of the Vito, which, in its markets worldwide is available in three lengths and two roof heights. Customers have a choice of rear- or all-wheel drive. At this point, the idea of importing the Vito is still in the study stage and it remains to be seen if Mercedes will indeed make the decision to bring the Vito to America.