Kharl Prado
May 29, 2011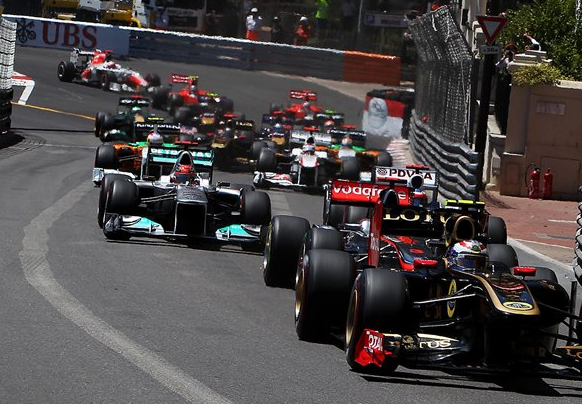 In the middle of the 2011 Monaco Grand Prix, Mercedes GP was still in the thick of things, with both Nico Rosberg and Michael Schumacher poised to finish in the points with a well-placed push. However, it was not meant to be. Red Bull dominated again, with Sebastian Vettel winning another race and Mark Webber finishing fourth.
McLaren Mercedes' Jenson Button had as much as 14 seconds ahead of Vettel at some point earlier in the race, but when the safety car was brought in for the first time, it allowed the rest of the contenders to get close. Teammate Lewis Hamilton managed to keep his sixth-place finish despite having 20 seconds added to his final time because of causing a collision.
There was a tense moment when Schumi passed Rosberg on turn 6 around lap 32. Four laps later, Schumacher had to retire after a fire in the airbox caused his car to stop.
Lap 72 saw a yellow flag become a red flag, and the race was restarted after a major collision involving a bunch of cars, particularly the Renault of Vitaly Petrov, who was rushed to a hospital. Rosberg was at 12th place at the time of the restart, and managed to move up only one spot to finish 11th.
"I had a good start today," said Rosberg. "And that's the one positive thing that we can take from the race. After that, I thought that I would be able to push but unfortunately the rear tyres went off in the first stint which really cost me performance."