Kharl Prado
May 10, 2011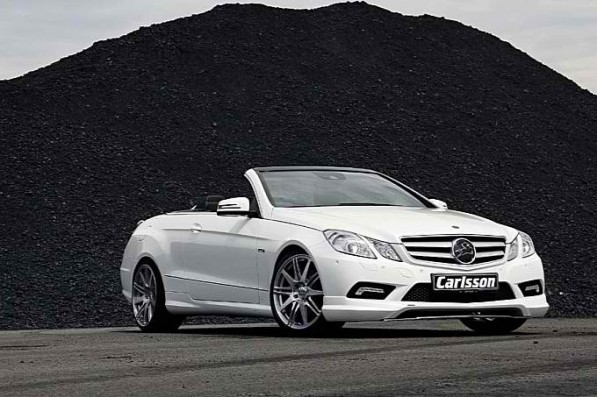 Being emotionally charged as it is, the Mercedes-Benz E-Class still has a lot of room for improvements in terms of aesthetics. This applies especially to the Cabriolet which women just can't help loving. That's part of the reason why Carlsson decided to come up with a tuning kit for the Cabrio to make it not only faster, but more appealing to the eyes.
Carlsonn's aerodynamic kit plus interior upgrades makes the Cabrio stand out from any angle. Couple it with a 20-percent bump in power and you'll experience a whole new meaning to the term "topless pleasure". Extra power comes from the ECU C-Tronic DIESEL POWER upgrade kit that is basically a plug-and-play panacea for E-Class owners wanting a little more fun out of their convertible.
From its base 231hp rating, power gets boosted upto 280hp. Torque meanwhile gets bumped up from 540Nm to 648Nm. The ladies best be careful about lead-footing the throttle on this thing because it might embarrass a lot of other guys on the road trying to outdo the souped up Cabrio.
The price tag on the ECU costs around 1,784 euro while for a little more, you'll get sports end mufflers plus twin double-walled stainless steel tubes for a grand total of 2,319 euro. Not bad if you're looking for the perfect reason to mess around with your Cabrio. Check out the gallery, ladies and gents.