Emmanuel P
May 11, 2011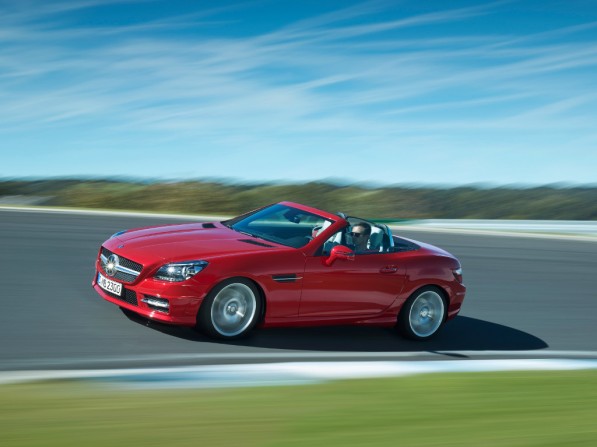 Daimler has proudly announced that Mercedes' sporty roadster, the SLK, has received an ISO 14062-compliant Environmental Certificate. This document shows that the new SLK's life cycle produces 20% less carbon dioxide emissions compared to the model it replaces. The life cycle comprises vehicle production, operation over 200,000 kilometers and material recovery when the car is at the end of its life. In terms of energy balance, the new car is 18% more efficient, which translates to 4,100 liters of fuel saved over the operational span of the car.
Furthermore, Mercedes claims that the SLK now meets the mandatory recycling requirement of 95% by weight that will be in effect in 2015. Prof. Herbert Kohler, Chief Environmental Office at Daimler AG states that, "We have been making rapid advances in efficiency, the likes of which have never been seen before in the history of the automobile. And as the inventors of the automobile, we assume particular responsibility for its future. We analyse the environmental compatibility of our models throughout their entire life cycle – from production, through their many years of usage, to end-of-life recycling. This goes far beyond mere compliance with legal requirements."
Apart from the SLK, other Mercedes models that have received their Environmental Certificates are  the A, B, C, E, GLK and S-Class models.