Emmanuel P
May 5, 2011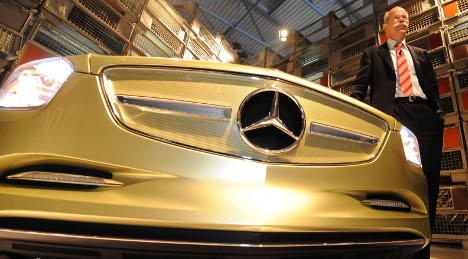 Mercedes' parent company Daimler has posted its first quarter earnings for the current year and it is much improved from the figures garnerned by the company just a couple of years ago. Specifically, Daimler released a figure of 2 billion Euros for its earnings before interest and taxes (EBIT) for the first three months of 2011. Compared to 2010, this figure represents a 71 percent spike. Net profit posted was 180 million Euros.
A pleased Daimler Chairman, Dieter Zetsche, says that "We achieved excellent earnings in the first quarter. This puts us well ahead of our planning and confirms our positive outlook for the year 2011. We are on the right track. We want to delight our customers with fascinating products and strong brands, and we intend to continue our profitable growth. To go new ways successfully, we are building on our proven strengths: continuous innovation, new technologies and an outstanding team. We are consistently implementing this strategy."
The hefty margins can be attibuted to Daimler's sales increase of 15% for vehicle sales across all of its divisions, amounting to around 461,700 cars. However, because of the Japan quake, Daimler expects a minor setback in that market, as well as a financial toll in the form of disaster-related expenditures at Daimler Trucks amounting to EUR49 million and EUR29 million at Daimler Financial Services.