Muamer Hodzic
May 29, 2011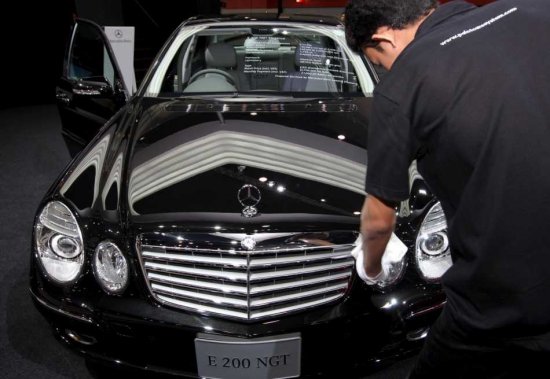 If you own a Mercedes-Benz you will want to keep your car clean and shiny – indeed, there's no point in owning such a magnificent vehicle if it is covered in dirt and grime. You will need a few essentials, such as a cleaning kit and a car pressure washer, to clean your car quickly and correctly.
Mercedes is well aware of the importance of keeping your car clean and most models will come with a cleaning kit – make sure you use this as it is a great tool. There are interior kits which consist of sponges, glass cleaner, cabin spray and a cloth; while the exterior kit has car shampoo, wheel cleaner, a brush, a car sponge and a cloth. Be sure to use this custom equipment as it is perfectly suited to keeping your car in perfect condition; using other products could cause damage to your paint job.
When cleaning the exterior of your car it is probably best to use something like a Karcher pressure washer that will allow you to work thoroughly and quickly. Pressure washers allow you to rinse off suds with a minimum of effort – this is important as it will encourage you to clean more often. Of course be sure to keep the spray on a low setting so you don't cause any damage with these reasonably powerful machines.
Finally, be sure to take your car for a professional cleaning at least once a year – with your cleaning kit and a pressure washer you can achieve a lot but there's no substitute for some professional attention. This won't cost too much and it will be well worth it as you drive away in your gleaming Benz.