Kharl Prado
May 15, 2011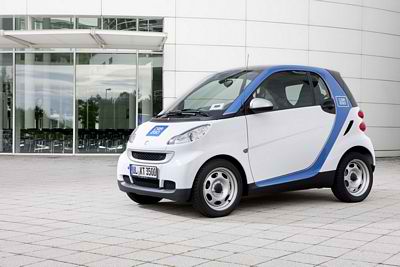 Stuttgart officials have officially announced the launch of Smart's Car2Go program to be in 2012. The program will begin with 200 Smart electric drive vehicles to be stationed for operation in Mercedes-Benz's home country, Germany.
Word comes from Stuttgart's Lord Mayor himself, Wolfgang Schuster, acknowledges the benefits that the program will nevertheless bring to the city. Daimler AG's Car2Go program had already proved itself in test runs held in both Hamburg and Ulm in Germany. Thus, officials say that future expansion will lead the program to Amsterdam as the second city to benefit from electric drive rental services.
The company is planning to add 60 more charging stations in the city by the end of 2012, thus bringing the total to 80. City officials are confident that the program will help alleviate the ever-present problem of finding available parking spaces.
Car2Go officials, meanwhile, are yet to enter deals with other cities apart from Stuttgart and Amsterdam in planning future expansions of the program.
Source: Mercedes-Benz Passion