Kharl Prado
April 15, 2011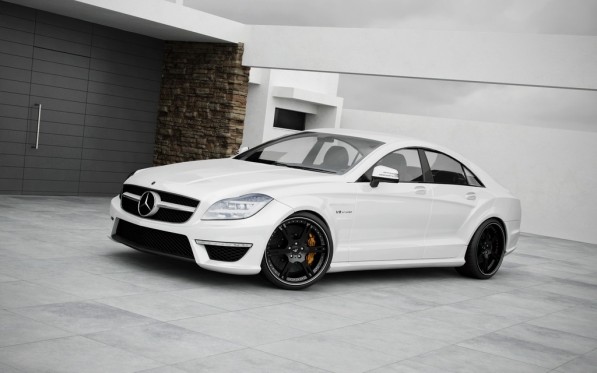 There are basically two different types of Mercedes-Benz fans – those who like to keep their vehicle in stock form, no modifications whatsoever apart from OEM parts and accessories, and those who like to spend a lot of their money on their cars to change the paint into something with a little bit more contrast. For those of you who fall under the second group, Wheelsandmore has a little something for you. This applies to owners of the 2011 Mercedes-Benz CLS63 AMG.
The tuning company has come up with an exclusive upgrade program for the brand new Benz model. You'll notice from the photos that the main modification to the four-door coupe is 20-inch black alloy pearls. These are more than enough to instantly make your CLS appear modified. They're wrapped up in Dunlop Sportmaxx (255/30/20 front, 305/25/20 rear), high performance of course, and provide the perfect contrast against the coupe's white body paintjob.
And then there's the bits and pieces of carbon fiber accessories – a boot lid lip, small rear diffuser plus a front spoiler lip. The geniuses behind the program also played around with the V8 engine, upping the hp rating from 525 to 580 using a remapped ECU plus a unique, state-of-the-art flap-controlled exhaust system. There's no question about it guys. Wheelsandmore know what they're doing. It's a pity we can't tell you how much this program is worth because we haven't got the slightest clue either… yet.