Kharl Prado
April 10, 2011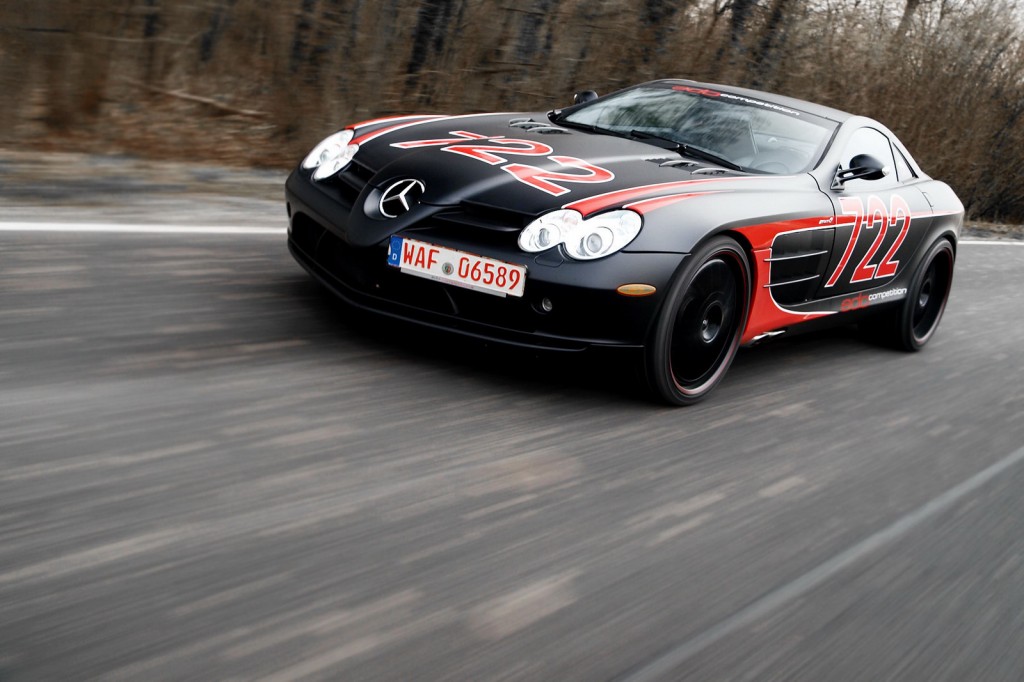 The Mercedes-Benz SLR McLaren supercar was in production from 2003 through 2009. When the SLS AMG came in to replace it, tuners gladly embraced the new car and went to town modding and tuning it. Yet, some tuners don't seem to have had enough with the SLS AMG's predecessor. Let's take a look at the latest variant of the SLR McLaren, a vehicle that Edo Competition proudly calls the Black Arrow.
The SLR McLaren received a wide range of body modifications, including 21-inch alloy wheels highlighted by a red ring, high-performance tires, and some some carbon fiber on the body that has been given a healthy dose of black coating with red accents. Additionally, the car received a new bunch of tailpipes.
As for the interior, there's black leather and Alcantara all around, plus some other carbon fiber trims for the door panels, the center console, and the dash. When it comes to gadgets, the Black Arrow is no slouch either—it gets TV and iPod connectivity, a parking camera, navigation, phone, and infotainment systems.
Performance-wise, the V8 engine was given a remapped ECU plus some revised components such as the new set of high-flow cat converters, air filters, exhaust headers, and intake system. All of these add up to a whopping 722 horsepower at 656 lb.-ft. of torque. This takes the Black Arrow from 0 to 62 mph at a mere 3.4 tics, with a matching electronically limited top speed of 345 kph or 214 mph.