Kharl Prado
April 27, 2011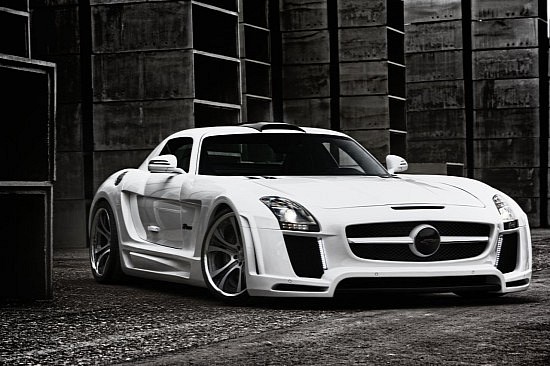 It's no question that the Mercedes-Benz SLS AMG is one of the most beautiful supercars ever made, and its performance is no short of being superb. Still, there are a lot of critics from people who have been fortunate enough to drive it, saying that the SLS AMG has a lot more potential being restricted both electronically and mechanically. Enter Fab Design to tap into the SLS AMG's hidden power. They call their version of the SLS AMG the SOLS Gullstream.
Kind of catchy, isn't it? Well, its name is just a taste of things to come. What's more important is what Fab Design did with the SLS AMG's stock engine. From out of their workshop comes a modified 6.3-liter V8 that is now capable of putting out 615 horses plus 690 Nm of mind numbing torque. According to the tuning company, the new powerplant should easily be able to push the Gullstream from zero to 62 mph in just 3.6 seconds. Zero to 124 mph should take no more than 11 seconds tops. If you're gutsy enough, you can accelerate up to 202 mph and happily cruise from there.
A bunch of cool mods have been put into play to make set the Gullstream unique from the stock SLS AMG. There's the Koni coilover suspension system which has been adopted from the SLS GT3 race car, while a bunch of lightweight custom three-piece alloy rims have been slapped on to give the new suspension system more room to play.
That's it, folks. It's time to check out the gallery to see for yourself what this baby is made of.
Source: Auto Evolution