Kharl Prado
April 21, 2011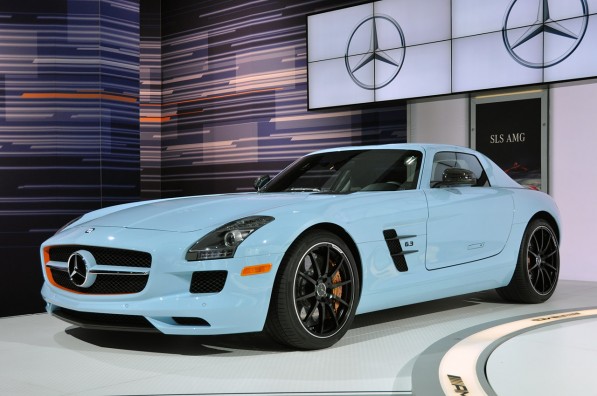 Racing fans who have indulged in motorsports stretching back to the sixties and seventies will likely be familiar with the baby blue and orange livery colors of Gulf. It has been a trademark livery used by different race car marquees and teams all over the world, and thus has reached icon status. Whether it be on street cars, rally cars, track cars, or racing merchandise products such as clothes and watches, the livery has earned its multitude of fans.
The oil company's famous colors have even been used on the drift-happy Freightliner. As long as there are people out there looking to uncover the McQueen they have deep inside, the livery will continue to adorn the world of motorsports. So it is no surprise that Mercedes-Benz's very own SLS AMG supercar comes out with its own version of Gulf colors.
Critics may say that the livery is more highly associated with the Porsche 917. But heck, the SLS AMG carries Gulf colors with its own accord. And you've got to admit – it looks fine. Those colors are just begging for a high speed run on the track. That, the SLS AMG can deliver with no second thought. Check out the gallery, folks. Makes you want to paint your own ride with Gulf livery, doesn't it?

Source: Autoblog