Kharl Prado
April 9, 2011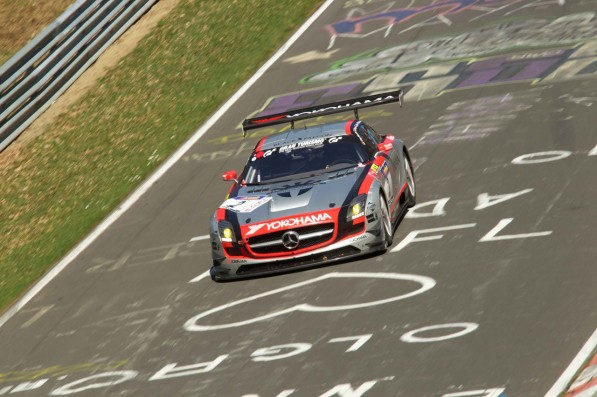 It's really no surprise when a race car in its development phase doesn't outperform its competitors during the first ever race of the season. However, the SLS AMG GT3 broke that rule when its team achieved a podium finish in the first leg of the GT3 series over the weekend.
The Gullwing race car, ran by the Black Falcon team, scored third in the points system and finished first in the opening round of the VLN Nurburgring Endurance Championship. Meanwhile, another SLS took 4th overall place, while a couple more SLS race cars took 7th and 19th. The VLN 'Ring series is made up of ten grueling endurance rounds going round both the Grand Prix and Nordschleife areas of the Green Hell. The first round marks the debut of the SLS GT3 being raced without any factory support whatsoever from Mercedes-Benz after having passed its testing phase.
Bringing home a one-two victory was Mercedes-Benz's fellow German rival BMW's M3 GT's, while Pininfarina's P4/5 was not able to drive through the checkered flag. Hopefully, the SLS AMG GT3s will be able to pull off another splendid race on the next round of the series to delight SLS owners the world over.