Kharl Prado
April 17, 2011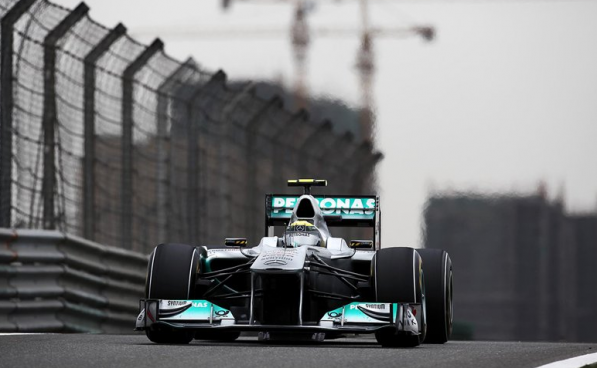 Nico Rosberg rode momentum from his strong finish at the previous race by getting fifth place at the just-concluded Chinese Grand Prix, and Michael Schumacher was able to finish in the points at eight place. McLaren-Mercedes also posted an incredible victory with Lewis Hamilton leading the charge, and teammate Jenson Button was at fourth place behind the Red Bulls of Sebastian Vettel and Mark Webber.
It was also nice seeing Michael Schumacher battle it out with Ferrari's Fernando Alonso around laps 24 and 25—arguably two of the top 5 racers in the past two decades. Of course, Alonso managed to squeeze past Schumi on a corner to slip into third place somewhere in lap 26, right before Schumi went into the pits on Lap 27.
The McLarens roared off the five red lights to start the race, overtaking Vettel even despite his KERS. Hamilton overcame some hiccups along the way and sailed to victory with Vettel right behind him.
Rosberg finished well in qualifying, snagging a second-row start with a P4 qualifying result. Schumacher started farther back down the field at P14. The two McLaren-Mercedes vehicles copped P2 and P3.