Kharl Prado
April 9, 2011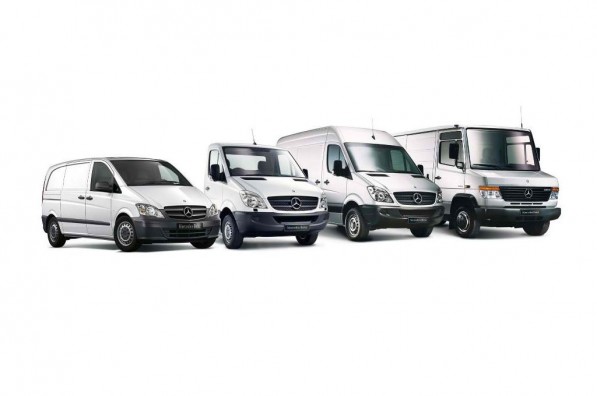 Those of you who will be attending the Commercial Vehicle Show at the NEC on the 12th and the 14th should check out Mercedes-Benz's display showcasing their idea of the future of commercial transport. The company's message is that "saving the planet need not cost the Earth," clearly signifying its dedication to producing cleaner and more environmentally-friendly commercial vans and trucks for the future.
To give you a taste of things to come at the show, the Vito E-CELL, the world's first ever battery-powered van to be mass-produced in one of Mercedes-Benz's mainstream manufacturing plants, will be up for display in two forms—completely built up from top to bottom and stripped down to its underchassis. Fans will be able to scrutinize the high level of engineering that went into its electric driveline system.
Meanwhile, the cream of the crop version of the Vito, powered by Mercedes-Benz's Euro 5 BlueEFFICIENCY engine, badged as the 113CDI will be parked on the show floor along with the Sprinter 316 NGT gasoline version sporting a factory-sourced dropside bodywork. According to Mercedes-Benz spokes officials, it spews out "practically no particulate emissions and has an exceptionally low carbon footprint when run on liquid biomethane produced from organic waste." Sounds like a real treat for environmentalists out to get commercial vehicles for polluting the air. Don't you think?