Kharl Prado
April 15, 2011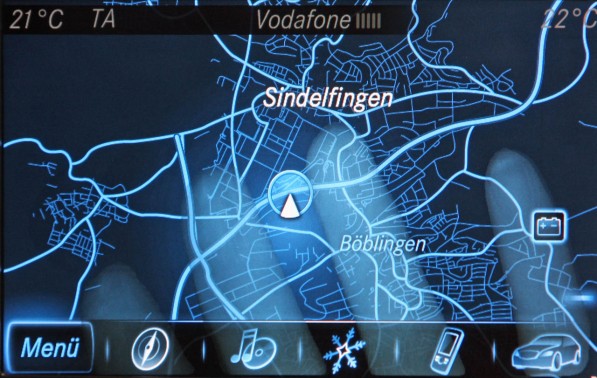 A recent visit to Germany brought a wealth of information to the boys at Autoblog. The team was fortunate enough to bear witness to Mercedes-Benz's plans for the future, and had gotten a treat of the technological veil that the company possesses in preparation for the future. They picked out five key innovations that they thought were the most prominent and significant and posted it with a bunch of fascinating photos.
We won't go into detail of each five but instead will give you a sneak peek. First off is the Cam-Touch-Pad HMI. It's basically a translucent touch pad with a camera underneath that tracks your fingers' movements. It's kind of like  a really high tech iPad only it has the potential of blasting away Audi's MMI Touch system when put into the up-and-coming S-Class.
Next up is the Traffic Jam Assist which, according to Mercedes-Benz engineers, will allow you to "get up to cruising speed and take your hands off the wheel." It's a self-drive system that will allow your vehicle to safely follow the vehicle in front of you.
Then there's the Magic Body Control system which uses a couple of stereo cameras integrated into the windshield. It basically 'watches' the road conditions and then instructs the Advanced Body Control (ABC) suspension, hence the name, on how to properly deal with terrain differences. Independent suspension at its finest.
Last but not the least is the world's most advanced driving simulator. We don't have to tell you that Mercedes-Benz uses this to develop truly amazing car technologies for their beloved fans and customers. That's it, folks. You can check out the full story down at Autoblog.
Source: Autoblog