Emmanuel P
April 4, 2011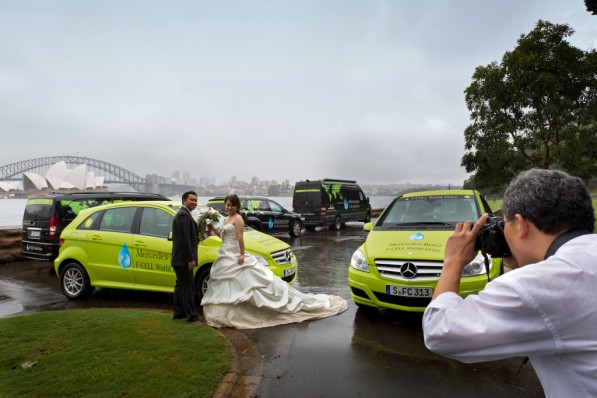 The F-Cell's World Drive journey pushes forward with its arrival in Australia, after spending March in the North American continent. The three F-Cells will continue the epic event by traveling from Sydney to Perth via Melbourne and Adelaide. The Australian leg will last 13 days, and cover 5,000 kilometers. From Perth, the trio of F-Cells with head on to the Chinese mainland, where they will be as much a marketing exercise as a demonstration into the benefits of hydrogen power. The arrival in China is timed to coincide with the Shanhai Auto Show.
According to Herbert Kohler, Daimler chief of E-Drive & Future Mobility, "One major advantage of fuel cell technology is that it can be used in a wide variety of vehicles, from passenger cars to buses. Moreover, it is not only suitable for short distances that are for example covered in public transport, but also for longer distances. Fuel cell vehicles therefore have a great potential for CO2 reduction over a wide range of mobility needs."
These particular F-Cell models are powered by a fuel cell system composed of a 136 hp electric motor providing 290 Nm of torque and a cold-start capability. Range for this configuration is 250 miles or 400 kilometers, before another full load of hydrogen is required.