Kharl Prado
April 21, 2011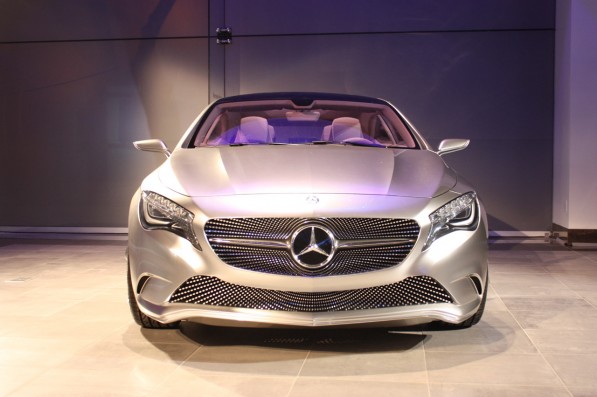 Ever been to Manhattan? Well, as a loyal customer or fan of Mercedes-Benz, you should think about dropping by that part of New York. Why? Because Daimler AG has just opened its most recent, and now its flagship, showroom in the US – Mercedes-Benz Manhattan. And guess what? There you'll find one heck of an eye candy – the Mercedes-Benz Concept-A Class.
If you're a fan of hatchbacks, then you shouldn't miss this. Sitting right at the corner of 11th Avenue Megaplex which has five floors and around seven acres of New York City space occupied, the Concept-A Class is truly a sight to behold. Albeit it's static – it only has half of its supposed interior as compared to the one being displayed in Shanghai, China.
Still, it is breathtaking. The elaborately designed grille, with hexagonal silver nub pins on black stems, is a first in the automotive industry, and truly, truly mind-boggling. And then there's the windswept headlamp design and the waifish side mirror styling. Taking into consideration the interior styling, the Concept-A Class looks almost alien – an out of this world experience that just sucks you in, making you want to take it out for an intergalactic spin.
That's it, guys. Enough said. This concept car is due for production. And, we know you're all wondering if it'll reach US shores. Well, it should. That's why Mercedes-Benz is putting the concept up for display in the heart of New York, right? For now, enjoy the gallery.

Source: Autoblog