Kharl Prado
April 18, 2011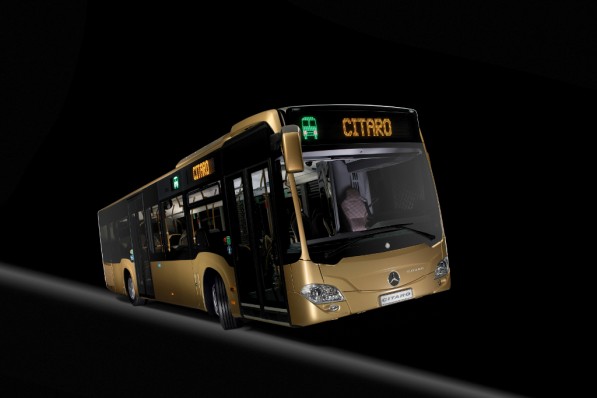 With the number of units delivered to date going past the 30,000 mark, Mercedes-Benz is finally coming up with an update and redesign of its ultra-successful Citaro bus line. The company has very recently announced development of a new variant and is planning to debut it into public show floors by the next month followed by manufacturing during the last months of this year.
Daimiler AG issued a press release giving fans a sneak peek into the styling principles being followed with the redesigned Citaro. Up for restyling are the headlamps as well as taillights, plus the interior will be refurbished as well with brighter, livelier colors and a cleaner and sleeker roof.
In addition to general styling changes, the driver will be seated much higher in the cockpit. The new Citaro's instrument cluster shall meet the strict standards set by the Association of German Transport Operators (VDV), with a more airy, ergonomically spaced and informative layout that will be more easily read by the driver.
Daimler, in a press statement, says "the bestselling Mercedes-Benz Citaro will soon have a successor. And with numerous innovative features for both the interior and exterior, the new Mercedes-Benz Citaro is sure to make urban public transport even more attractive in the future."