Kharl Prado
April 12, 2011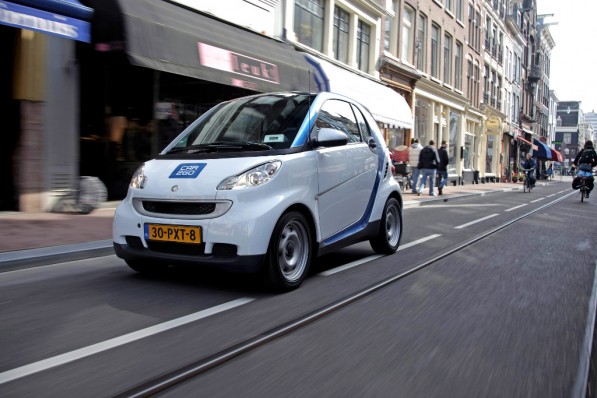 The war is raging between Mercedes-Benz and fellow German automotive rival BMW in the field of car sharing. To keep ahead of the competition, Daimler has just announced the expansion of its car2go car sharing program in Amsterdam this week.
The car2go car sharing program had been tried over and over in both Ulm and Texas, thus ensuring officials in Daimler of its huge potential in other European countries. And so, Daimler promises to bring its electronic car2go vehicles into Amsterdam before the year ends. It will mark the world's first ever and largest collection of electric cars meant for sharing between customers.
A total of 300 electric Smart vehicle units will be dispatched to one of the most famous cities in the entire European continent. Daimler makes sure that none of their cars will ever run out of energy. Thus, an immense charging infrastructure will be set up at the same time in order to provide energy for all 300 car2go units.
Amsterdam alderman for the city's air quality, transportation and traffic explains that they "are delighted that car2go has opted for Amsterdam as one of the first cities in the world to start this electric car sharing project."