Muamer Hodzic
April 29, 2011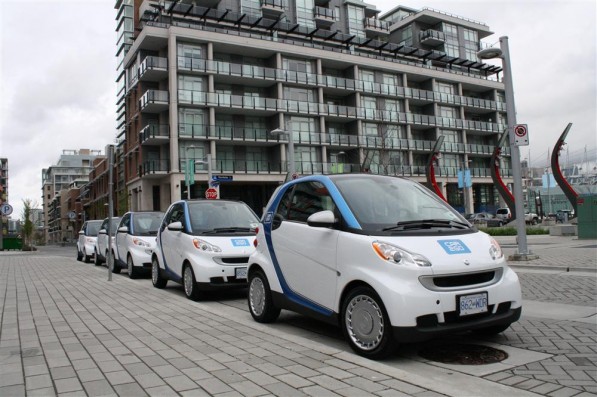 car2go announced on Tuesday that Vancouver, British Columbia, is the first Canadian city selected to launch its innovative mobility service. A newly created company, car2go Canada Ltd., a subsidiary of Daimler North America Corporation, will also be located in Vancouver. We at BenzInsider were there at the press conference and had a chance to actually see the process in action while test driving the cars.
Nicholas Cole, President and CEO of car2go Canada Ltd., and Vancouver Mayor Gregor Robertson made the official announcement to the press as well as to business, political and civic leaders who also took this opportunity to test drive the smart "car2go edition" vehicles and learn about car2go's unique approach to car sharing.
As most of you already know, car2go was first launched in Ulm, Germany, three years ago, it was successfully rolled out a year later in North America in Austin, Texas. To date, a total of more than 35,000 customers have joined the car2go program in Ulm and Austin. There have been more than 600,000 fully automated rental transactions, averaging between 10 and 60 minutes. car2go was also recently introduced in Hamburg, Germany, and becomes operational in Amsterdam in the Netherlands at the end of 2011. As a city whose mandate is to become the world's greenest city by 2020, Vancouver was a natural choice for the expansion of car2go in North America.
"We're very excited that car2go will be making its Canadian debut in Vancouver," said Vancouver Mayor Gregor Robertson. "Our goal is to become the greenest city in the world by 2020, and providing cleaner transportation options is a big part of that. We want to ensure that we provide a full range of sustainable transportation options for our citizens, and car2go's unique car-sharing model is a great fit for Vancouver."
Starting today until May 29, 2011, Vancouver residents can pre-register for their car2go membership without having to pay the registration fee (a $35 CAD value) at www.car2govancouver.com using Promo Code: VAN, or in person at the car2go office at 45 Water Street in the Gastown area of downtown Vancouver.