Kharl Prado
April 29, 2011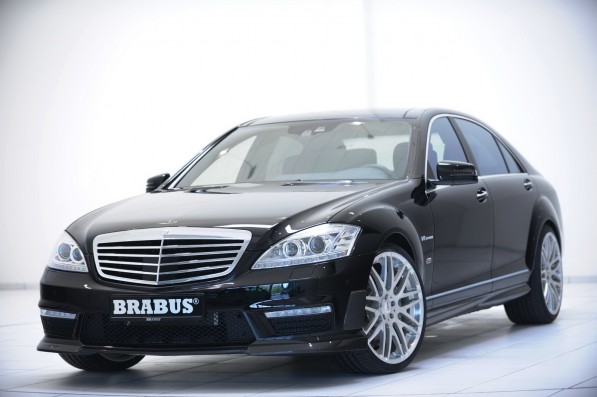 The guys at Brabus just can't stop fiddling around with anything that wears the three-pointed star badge. This time, their latest performance package has been made specially for a number of Mercedes-Benz models, namely the S63 and CL63 AMG as well as the S500 and CL500. Quite a deal, considering that it fits onto four model variants each having Mercedes-Benz's latest twin-turbo V8 engine under its hood.
Of course, Brabus doesn't stop at perking up the engine. Besides the powerplant, the tuning company has created a cosmetic and handling package to shape the look and feel of these four models in true Brabus style. For the price of 4.9k euro and 5.9k euro respectively, owners of the CL500 and S500 shall have the option of choosing between two engine programs for the 4.7-liter twin turbo V8 – one which boosts power from 435hp and 700Nm all the way up to 482hp and 780Nm, while the other setup involves a supplementary intercooler to cool all 520hp and 820Nm or resulting power.
Yes, these figures are quite hard to digest at first. Perhaps a top speed of 188mph is a little bit easier to understand. That's what the S500 and CL500 will be capable of once equipped with the more powerful kit when coupled with the Brabus Vmax Unit.
Meanwhile, the CL63 AMG and S63 models are even more fortunate because once Brabus is done with them, they should easily pull 620hp and 1,000Nm of peak torque once upgraded with a water-to-air intercooler plus optimization of their ECUs. Price plays around 6k euro for this kit. Enough said, guys. Time to check out the images below.