Kharl Prado
April 17, 2011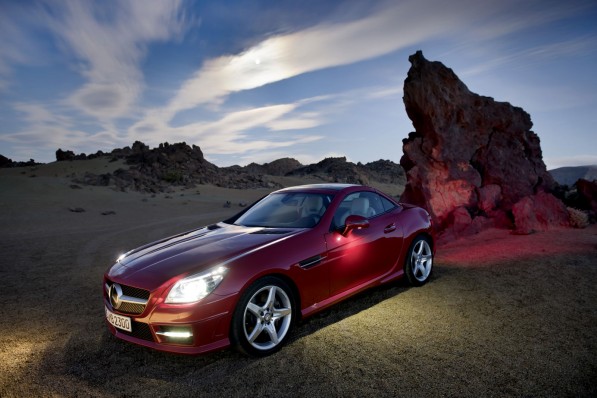 Auto loan buyers are well aware and are looking forward to the 2012 Mercedes-Benz SLK hitting showroom floors by June of this year. Meanwhile, experts in the used car market industry are already forecasting the resale value of the new SLK to remain steady for years to come thanks to the level of popularity that the model is expected to hold over buyers who are looking for used Mercedes for sale.
Unlike used BMW for sale, the SLK's rejuvenated design and aggressive style will prove to be successful beyond what its predecessors have achieved. Critics are already writing about the SLK and comparing it to the SLS AMG supercar, thus heightening its already huge popularity. Not only that. As with any Mercedes-Benz model, the company is bringing forth an AMG variant of the SLK, thus ensuring satisfaction for AMG worshippers everywhere.
CAP Monitor editor Jeff Knight predicts that the SLK will retain up to 49.5 percent of its retail value right up to three years after its release. That's more than a 10 percent difference compared to the current SLK which is now worth almost 39 percent of its retail value after the same period. A lot of its success shall likely be credited to its similarities to the much desired SLS AMG supercar.