Kharl Prado
April 18, 2011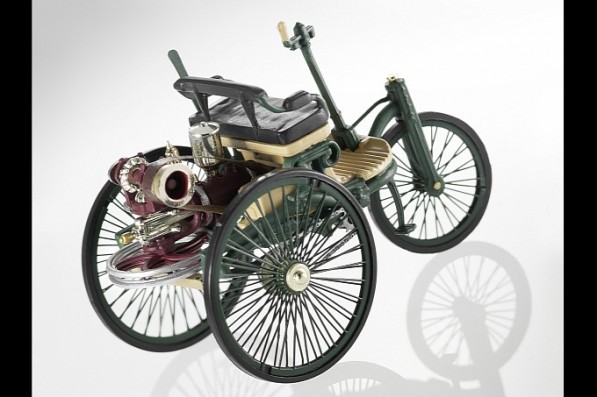 Mercedes-Benz has just released an announcement of a unique range of merchandising products to celebrate the company's 125th founding anniversary. To mark the momentous occasion, exactly one and a quarter of a century after the invention of the very first automobile, the company has created finely crafted replicas of its top-class model ranges.
The models, drawn and built to scale, are exactly 1:43 of their actual, petrol breathing counterparts. They're accompanied by a collection of premium accessories which reflect the grand legacy of the legendary inventor of the automobile.
Included in the lineup is a replica of the 1886 Benz Patent Motor Car – the first ever four-wheeled motorized car – as well as the Mercedes Simplex which dates back to 1902. This car, during its time, featured all the important components of a modern day car and was thus way ahead of its time. Also joining the party is the utterly beautiful 1936 Mercedes-Benz 500 K Special Roadster.
Meanwhile, models that were designed after the world war are also included in the collection. The most notable of these is the legendary and forever inspirational 1955 Mercedes-Benz 300 SL Gullwing Coupe which is lived by the current SLS AMG super car. There's also the 1972 Mercedes-Benz S-Class that served as the pioneering model which carried the most innovative technologies during its era. Last but not the least is the modern day CLS which many considers to be the flagship model of the German marquee.
The company says it will limit the production of the models to 1,250 replicas each. To be sold in special packaging, they will be exclusive collector items for the most loyal of Mercedes-Benz fans and owners. Each model will come with a booklet summarizing the history of the brand as well as a metal badge which records the item's serial number for authenticity. Other merchandise are available as well, namely a polo tshirt, cap, silver-plated key ring and an exclusively designed Ritzenhoff mug.