Emmanuel P
March 30, 2011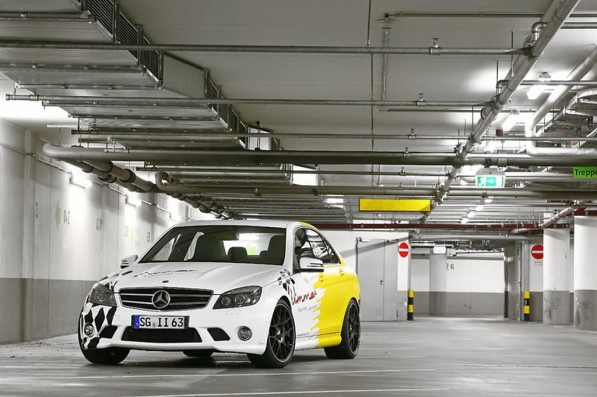 German tuner Wimmer continues to tinker with Mercedes' C63 AMG with the introduction of new upgrades for the car. Although Wimmer had introduced tuning options for the C63 AMG previously, the recently-announced upgrades are a further refinement. Horsepower is now a shade over 600, with a corresponding increase in torque to 531 lb.ft. Compare this to the original 6.3 liter engine, which had an original output of 450 horsepower driving the 7G-Tronic SpeedShift gearbox. Even the limited-edition 2011 C-Class DR520 falls short of Wimmer's mods, being rated at 520 hp and 480 ft.lb of torque.
To get to this level, Wimmer reworked the cylinder heads, installed sport camshafts, optimized the air intake and replaced the exhaust system with a custom manifold, sport catalytic converters and stainless steel piping all the way to the mufflers. All these mods will set you back around $28,000, but 600 horsepower does not come easily, specially with an engine that already comes highly-tuned from the factory.
For another $5,000, you can order a wheel and tire combo made up of 19-inch BBS CH-R alloy wheels and sticky Dunlop tires.