Kharl Prado
March 9, 2011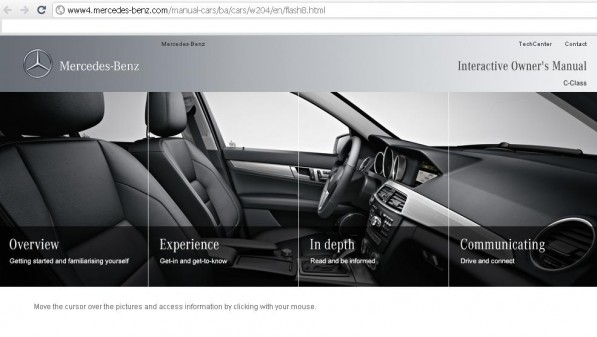 As with the SLK online owner's manual we've shown you before, Mercedes-Benz has now launched the interactive manuals for the Mercedes-Benz C-Class (w204) compact executive car and the C-Class Estate station wagon (s204). This opens up all of the specifications and details about the two cars that enthusiasts would like to see, and it is also a good window into which prospective buyers can peer into and see if they like the vehicles.
Once again, the details seem to be German-spec and these online owner's manuals are again not intended to be direct counterparts of the printed vehicle manuals that owners are entitled to upon purchase. Contact your Mercedes-Benz dealer if you need a printed copy of your car's owner's manual.
Note that the C-Class Estate (s204) is currently not being sold in North America, quite possibly due to the lackluster sales figures of the s203 version.
Check out the interactive manuals by following these links: C-Class w204 interactive owner's manual and C-Class Estate s204 interactive owner's manual.