Kharl Prado
March 10, 2011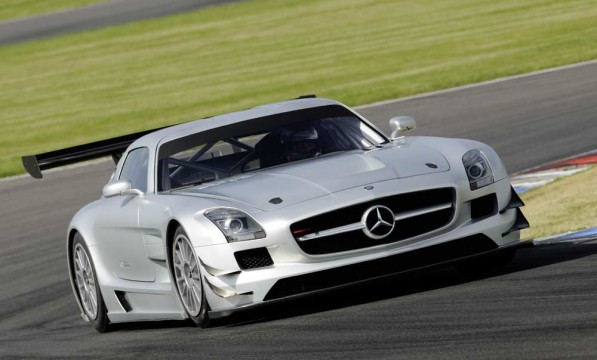 The prestigious AMG Driving Academy will be getting the Mercedes-Benz SLS AMG GT3, with the racing-spec luxury grand tourer slated to be the car of choice for its highly demanding MASTER level program this year.
The program will have four stages or modules, including Experience, Warm-up, Training and Competition. The first module will see participants get some much-needed experience by driving a road-spec SLS AMG, after which they'll get to sit behind the wheel of the SLS AMG GT3—albeit led around a race track by another vehicle. After that, they will then get to experience the vehicle from the passenger's seat as they are driven around the circuit for some laps by an experienced race car driver.
The Warm-up stage will provide the participants with theories and intros on various topics like braking, changing gears, overtaking and even some handling exercises. The Training stage will feature some one-on-one training sessions with a personal trainer.
Of course, the main event here is the Competition stage, which is slated for the tailend of 2012. It will feature individual competitions as well as team events.
Those who want to experience the SLS AMG GT3 via the AMG Driving Academy would do well to save up some €1,500 or around $2,075—the starting price for the program. That's quite a lot, but then, so is the SLS AMG GT3.