Emmanuel P
March 25, 2011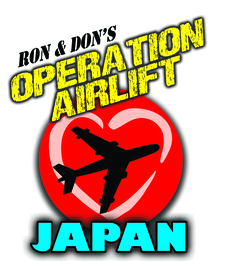 Seattle radio show hosts Ron & Don have an ongoing project to help children in Japan who have been severely affected by the Japan earthquake. The Naval Air Facility Misawa in Japan has been working with the Bikou-en orphanage for twenty years, and after the 9.0 quake and tsunami, the orphanage has had to turn away kids. They need the most basic of supplies, clothing and food at this point. Food supply at the orphanage is now measured in days and there is the need to act immediately.
What is needed:
Socks, underwear, toys, stationary supplies (for older kids), crayon markers and paper for children, umbrellas, flashlights, batteries, powdered milk, canned tuna, canned chicken, Spam, Vienna sausages, peanut butter/jam, cake mixes and frosting, shoes, bottled water, toiletries, blankets (they sleep on the floor), water purification systems, first aid supplies, sleeping bags and tents.
Warm clothes, sizes 4t all the way through mens medium and junior girls sizes are also welcome, as well as picnic tables with chairs (5 sets). The organizers are appealing for donors not to send junk.
There are four official drop off points throughout Western Washington:
Central Location: KIRO FM in Seattle 8:30am-7pm only.
South: Toyota of Puyallup
North: Mercedes Benz of Lynnwood
East: Landrover/Jaguar of Bellevue