Kharl Prado
March 4, 2011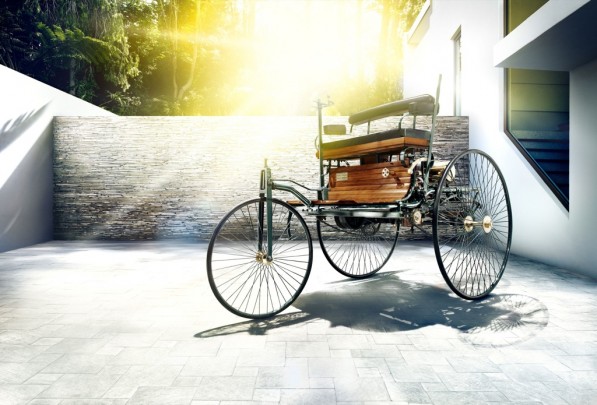 Several classic Mercedes-Benz vehicles will be present to wow the crowds at the Retro Classics 2011, a classic car and auto culture trade show that is organized by Messe Stuttgart International and will be held at the Stuttgart New Exhibition Centre in Germany from March 11 through 13.
Four vehicles that have been part of Mercedes-Benz milestones will be on hand at the event, headlined by the first automobile—the 1886 Benz Patent Motor Car. Also on display are the following: a 1934 Mercedes-Benz 500 K soecial Roadster, a 1961 Mercedes-Benz 220 SE Coupe and the F 800 Style research concept vehicle that was unveiled last year.
Aside from those iconic cars, Merc will also display a 1981 280 SLC, a 1982 230 CE and a 1993 E 220 Coupe. There will also be a sales booth for the Mercedes-Benz Museum Shop with its "125! years of innovative selection."
"For Mercedes-Benz Classic it is important here in particular – in the home of the company – to have a strong presence," says Mercedes-Benz Classic top man Michael Bock.