Muamer Hodzic
March 14, 2011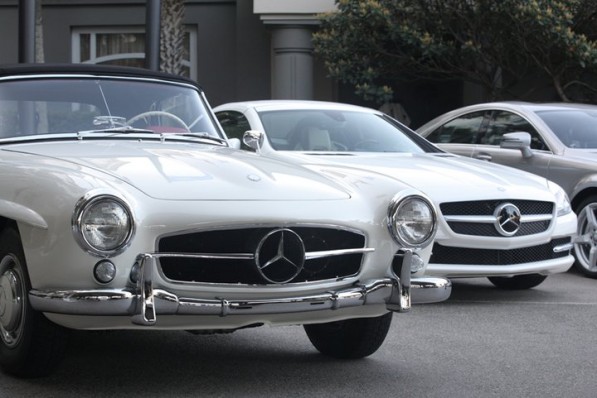 The Concours D'Elegance was held at Amelia Island over the weekend, with a collection of the finest classic and new cars in the US. Here is a gallery of the Mercedes-Benz vehicles that were featured, as the brand has celebrated the 125th anniversary of the invention of the automobile.
Some of the more notable vehicles where of course the 1886 Benz Patent Motorwagen that marked the invention of the automobile in addition to Carl Benz's patent issued 125 years ago.
Also showcased was the 1908 Grand Prix Car, featuring an innovative four-cylinder engine that could generate 120 horsepower, and which has won the French Grand Prix on July 7, 1908. The 1935 500K Special Roadster that came with a supercharged engine, bespoke interiors, and innovative overall design, and the 1958 180D Ponton that brought new safety innovations, diesel engines, were also included.
The AMG models present at Amelia Island included the 2011 SLS AMG "Gullwing" supercar, the 2012 CL 63 AMG, the 2012 CLS 63 AMG, as well as the 2012 SLK 350.