Emmanuel P
March 17, 2011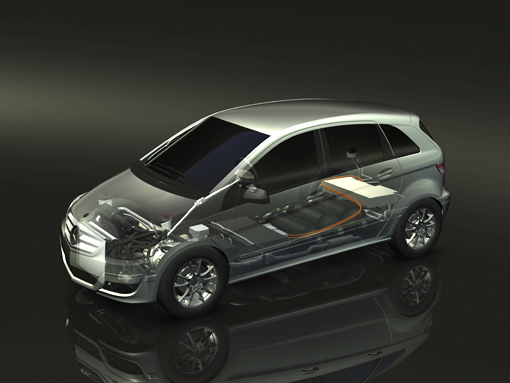 Coinciding with its F-Cell World Drive event, Mercedes-Benz has announced its plans to manufacture fuel cell stacks for the company's future electric vehicles in Burnaby, Canada. Encompassing 2,000 meters of floor space, the plant will be operational next year.
Said Herbert Kohler, Mercedes e-Drive and Future Mobility head, "To consolidate our leading position in the field of alternative drive systems, we are ensuring direct access to the key technologies involved. Following our systematic development of battery expertise together with Accumotive GmbH in Germany, this decision is a further, major step on the road to emission-free driving."
Fuel cell stacks are key components in Mercedes' electric vehicles. Combined in series and parallel circuits, fuel cells are used to harness the electricity generated by the chemical reaction between oxygen and hydrogen.
Aside from F-Cell B-Class cars that have been on field tests since 2009, Mercedes is also using the technology in its Citaro FuelCell Hybrid city bus. Mercedes has also confirmed F-Cell versions of the C- and E-Class models. When and where these models will first appear is not definite because of the lack of apparent infrastructure support for the technology.