Kharl Prado
March 24, 2011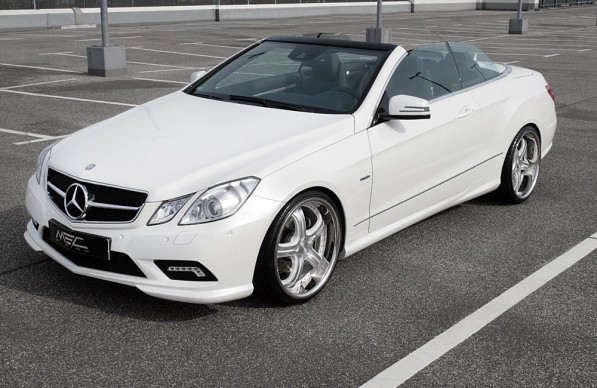 MEC Design, a Merc tuner out of Berlin, has just tuned a Mercedes-Benz E 350 CDI model to get it ready for a wild romp this summer. A tweaked exhaust system, lowering springs and new tuner-specific wheels make up just the tip of the iceberg for this upcoming release.
Coinciding with the launch of the tuner's specially designed mecxtremeIII one-piece wheel Spring collection, MEC has fitted these new wheels onto the E 350 CDI. Prospective buyers can opt for any of 8 available finishes for the wheels, including Satin White, Satin Black and Full Matte Black. Additionally, buyers can choose whether or not to go with a stainless steel outer lip for the wheels.
Aside from the hot wheels, MEC got the E 350 CDI closer to the action via some lowering springs rated at 35mm. Additionally, it gets the MEC Design 4 Pipes Rear Muffler with Sound. The tuner could also do some body work on the rear axle.
The 4-pipe exhaust setup is also compatible with the tuner's rear diffuser. Should you choose to get one, the Plug and Play design will let you get right into the thick of things in no time. The diffuser will arrive in around 4 to 5 weeks, and those interested can choose between a primed version and a Carbon version.
Check out the gallery after a bit of information about the tuner.
About MEC Design:
MEC Design are an exclusive tuning company based in Berlin, Germany. They specialize in Mercedes-Benz and have an extensive range of extraordinary tuning and styling products as well as a range of high quality 1-piece and 3-piece alloy wheels. They have been making a big noise all over Germany and Europe for over 10 years and are now expanding into North America and the rest of the World.