Kharl Prado
March 25, 2011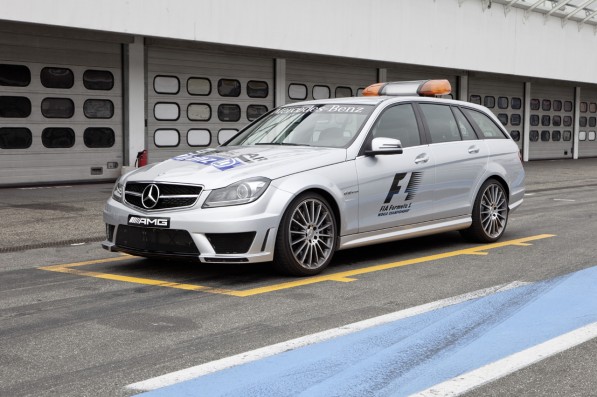 With the 2011 Formula 1 season set to start this weekend, with 24 of the fastest cars competing at the Australian Grand Prix, the F1 organizers have bolstered its ranks with a powerful vehicle of its own: its new medic car, a 2012 C63 AMG Estate.
When there are injuries or severe crashes, the medical car will be on the scene in no time. There wasn't much modification done to the car, which replaces the previous medical car, a C63 wagon model. Still, this particular C63 AMG Estate is fitted with the optional performance kit to ensure good numbers. The 2012 C63 AMG was first showcased at this year's Geneva Motor Show. It sports a 6.2L V8 engine.
On the medical side of things, this particular 2012 C63 AMG Estate comes with emergency lights, a couple of integrated dash monitors, four bucket seats that have six-point harnesses, a radio, and a boot that is replete with the kind of medical equipment that is required of such a sport as Formula 1.
It just goes to show how elite the competition is in F1. If you have an updated C63 AMG Estate as your medic car and there's also the SLS AMG safety car, there's definitely no shortage of high performance vehicles on any given F1 race.