Emmanuel P
March 17, 2011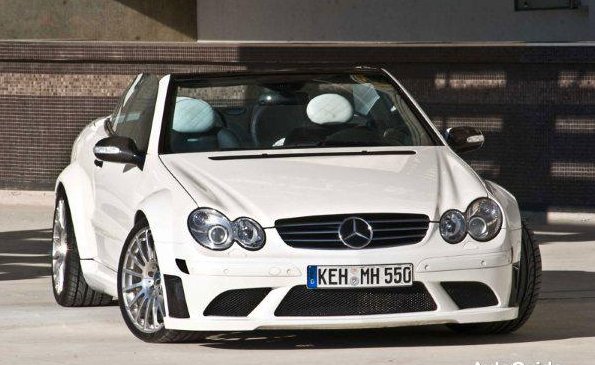 In the finest tradition of hotrodding, a Mercedes enthusiast has converted his CLK55 into his version of a CLK Black Series edition. Not willing or able to replace his 2005 CLK55 with a Black Series, the owner hired a team of mechanics to upgrade his car's engine, for an increase in output to 450 horsepower. An aftermarket exhaust advertises the fact that this CLK is no ordinary luxury convertible.
This enthusiast then fitted his CLK55 with an original wide body kit and replaced the bumpers, side skirts and grille with Black Series items. Black Series 19-inch wheels complete the transformation from an ordinary CLK55 to Mercedes-AMG's version of the ultimate convertible.
To complete the transformation, our hardcore enthusiast opted for an in-car entertainment system that has DVD monitors in the headrests and Hifonics amps and subwoofer system in the trunk. Curiously, after spending all that money on the upgrades, the owner of this car has now decided to dispose of it for $96,000. One would think that he would have wanted to show off and enjoy his creation for a while before tiring of it and selling it off.