Kharl Prado
March 20, 2011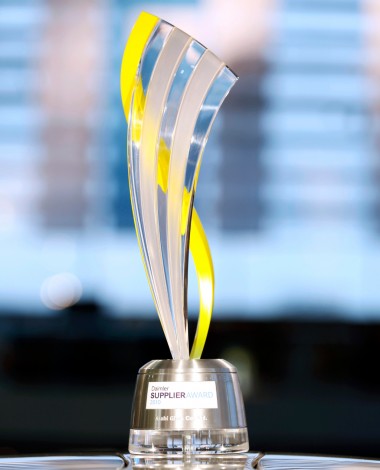 We've all heard how good a year Daimler had in 2010, and it was all thanks to an overall effort from all fronts of the business. Recently, Daimler went out of its way to thank those suppliers that have allowed the company to have such a huge success in the sales department.
Daimler gave 13 companies its Daimler Supplier Award 2010, along with another special award for innovation. All of the award's receivers were involved in a variety of the company's businesses, including buses, cars, trucks and vans.
Some of the top 13 suppliers for Daimler include Accuride, Federal-Mogul and Mitsubishi Electric Corporation. Meanwhile, Automotive Lighting Reutlingen received the special award for innovation.
"When we're heading to new markets, we need you to come with us. And when we develop new products, we need your core competences and your new ideas!" said Daimler board member for Daimler Buses and Daimler Trucks Andreas Renschler.