Kharl Prado
March 3, 2011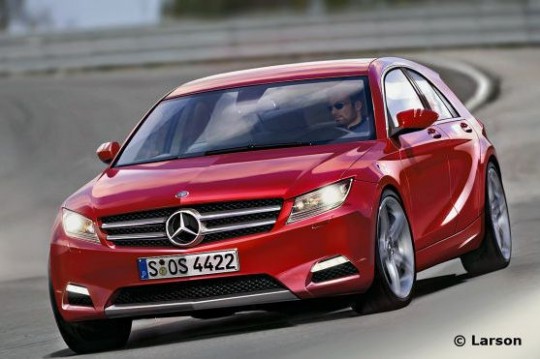 Dr Dietr Zetche, Daimler and Mercedes-Benz head honcho, stated that the company is looking at China to be its biggest market come 2015, high yet reasonable expectations for what is currently the world's largest automotive market.
We are expecting to be in the range of 300,000 units in China in 2015, which is very close to the market size we are enjoying in Germany right now," Zetche proclaimed. "We intend to grow those other markets [outside China], so it might not be until 2016 or 2017 that China becomes the largest market if we can generate significant growth in Germany."
He expressed great optimism after such a bountiful 2010 for the company, and he says that the upcoming A-Class and B-Class should usher in further success. "We sold 200,000 units of the first generation A-class, despite or because of the elk test," he said. "We sold 270,000 of the second generation. The new models will have similar virtues to the current B-class. But we will build three further models using the same architecture and shared componentry."
When it comes to performance, the A-Class and B-Class will no longer be afterthoughts. That's because it has already been repeated that these vehicles will be receiving the AMG treatment. This was confirmed by AMG top man Ola Kaellenius.
In Europe, Merc's top officials are planning on introducing a wider range of models instead of just marketing the existing vehicles in their lineup.